Vivo has released a new midrange phone for the local market. Meet the Vivo V19 Neo, the more affordable option to the V19.
It sits in the sub Php17,000 price category, a territory that the company is known for. But considering how intense the competition got in the last few years, how does Vivo's latest standout from the crowd? We find out in our Vivo V19 Neo Review.
Vivo V19 Neo Specs
Android 10, FunTouch OS 10
Dual SIM, Dual Standby
6.44-inch FHD+ Super AMOLED display, 2400 x 1080 pixel resolution, ~408ppi
Qualcomm Snapdragon 675 octa-core processor
8GB RAM
Adreno 616 GPU
128GB internal storage, expandable via microSD
32-megapixel (f/2.0) front camera
48-megapixel (f/1.8) + 8-megapixel (ultra-wide, f/2.2) + 2-megapixel (depth sensor) + 2-megapixel (macro, f/2.4) rear cameras, PDAF, LED flash
In-display fingerprint scanner, Face unlock
HSPA+, 4G LTE
WiFi 802.11 a/b/g/n/ac, dual-band
Bluetooth 5.0
GPS, BDS, Galileo, GLONASS
USB Type-C
Dimensions: 159.01 x 74.17 x 8.5mm
Weight: 176g
Colors: Gleam Black, Sleek Silver
4,500mAh non-removable battery, 18W fast charging
Design and Build Quality
Coming from the last phone that we reviewed, the OPPO A92, the Vivo V19 Neo feels noticeably light, more compact, and really comfortable to hold.
The punch-hole screen and AMOLED panel made the bezels ultra-thin. This allows the 6.4-inch screen to utilize more space, without making the overall footprint larger. Vivo used an unspecified Corning Gorilla Glass for the screen and pre-applied a screen protector for extra peace of mind.
On the back, we have a two-tone glass-like plastic panel that's available in Admiral Blue and the one we have here, Crystal White. It's nice to see this clean colorway make a comeback in 2020. Although, the overall design of the device doesn't feel fresh as it looks similar to their previous releases.
Of course, we have the V19 Neo's main highlight, the rear cameras. They are placed in a rectangular glass with a bearable camera bump, which by itself has a distinctive look.
Both the Vivo V19 Neo and the more expensive Vivo V19 look really similar. One of the easiest ways you can tell them apart is by the punch-hole on the screen, as the V19 comes with two selfie cameras, while the Neo only has one.
Now, let's see the hardware that surrounds the main body. On the top, we have the noise-canceling microphone. While on the bottom, we have the 3.5mm headphone jack, built-in mic, USB Type-C port, and the loudspeaker.
We have the SIM tray on the left side, which can house two nano-SIM cards and the microSD card. On the other side, there's the lock/power button below the volume controls. The buttons are a bit stiff when compared to others.
Overall, when compared to the competition, we really like how sleek and comfortable to use the Vivo V19 Neo is.
Display
On the front, we have the 6.44-inch FHD+ Super AMOLED screen, with a 2400 x 1080 pixel resolution and ~408ppi. For this price, going with an OLED panel instead of the cheaper IPS should be a requirement.
Just like most Super AMOLED screens, the one on the Vivo V19 Neo offers contrasty and vibrant colors, with deep blacks that also helps save the battery. The display panel can get bright enough to be usable outdoors.
Basically, we have no complains here. The screen is large and colorful enough for watching movies and playing games. Plus, the punch-hole was placed on the far corner of the display so it's less distracting.
The bottom-firing loudspeaker is, to say it directly, bad. The lack of bass results in terrible audio quality especially when listening to music. On the upside, it's loud enough for watching YouTube videos alone.
For the best listening experience, you can plug in the included earphones, or an external wireless speaker if you have one.
Hardware and Performance
The Vivo V19 Neo uses a Qualcomm Snapdragon 675 octa-core chipset, which feels discouraging for a smartphone at this caliber. Fortunately, Vivo making up for it by adding a generous 8GB of RAM and 128GB of expandable storage.
Vivo V19 Neo Benchmark scores:
We were able to pull benchmark scores that are close behind the Snapdragon 720G of the similarly-priced Realme 6 Pro. And in real-world scenarios, the V19 Neo was able to provide satisfactory performance.
Partnered with its roomy 8GB of memory, applications load fast, switching between a lot of them is possible, taking pictures is fast, playing music is fast — pretty much all of the easy and mundane tasks that you can throw on a smartphone was handled well by the Vivo V19 Neo.
For most people, what's really important here is the gaming experience. If you're one of those, then you'd be satisfied with the Vivo V19 Neo. We tested Call of Duty Mobile and it ran at high (not ultra) graphics settings with really smooth frame rates.
Mobile Legends also ran smoothly at HFR mode (High Frame Rate). Asphalt 9, with all of its intense graphics and fast-paced action, was also playable on the Vivo V19 Neo, but don't expect the smoothest experience.
Software and User Interface
The Vivo V19 Neo runs on Android 10 operating system with the company's own FunTouchOS 10. Just like the 9th iteration and the versions before it, FunTouchOS remains as one of the most packed and overwhelming interfaces in the Android space. Don't get me wrong, I'm not complaining, as having all these software features is actually good.
The Control Center has its own place that you can pull up from the bottom of screen, instead of putting it next to the Notifications tab on the top.
It occupies the entire screen as it shows all your quick toggles to turn on WiFi, Bluetooth, etc. As well as adjusting the screen brightness and volume. Plus, quick access to recently used apps, and smart tabs for reminders, Google Maps, YouTube trending videos, and more.
I also like how small notifications pop-up when in-game so you're less distracted and don't accidentally press anything that will kick you out of the game. Game Acceleration feature is also present that optimizes the device's components and software to give the best possible performance when playing.
On the far left of the home screen, there's the Jovi Smart Scene. It shows Android's Digital Wellbeing feature that displays your screen time, how many times you picked up your phone, and more. You can also swipe down mid-screen to launch the search screen that can do both local and internet searches.
There are a lot of customization features available in the Vivo V19 Neo. One of the most notable one is the Always-on feature, which can display the time, date, notifications, etc., even when the screen is off. This is one of the benefits of having an OLED screen.
There's also the ambient light effect, which shows a light animation while the screen is off, when you receive a notification. You can also change the animation for the fingerprint scanner, facial recognition, insert USB, and more.
Just like most Android phones, the Vivo V19 Neo uses the standard Google Keyboard for typing with Google Search built-in. The autocorrect function is enabled out of the box, which you can easily disable in the settings menu.
The camera app is the same as before. We just wish that the ultra-wide toggle was incorporated on the 1x and 2x zoom switch. But we get the point why Vivo consolidated the Super wide-angle, Bokeh, and Super macro lenses on a single location.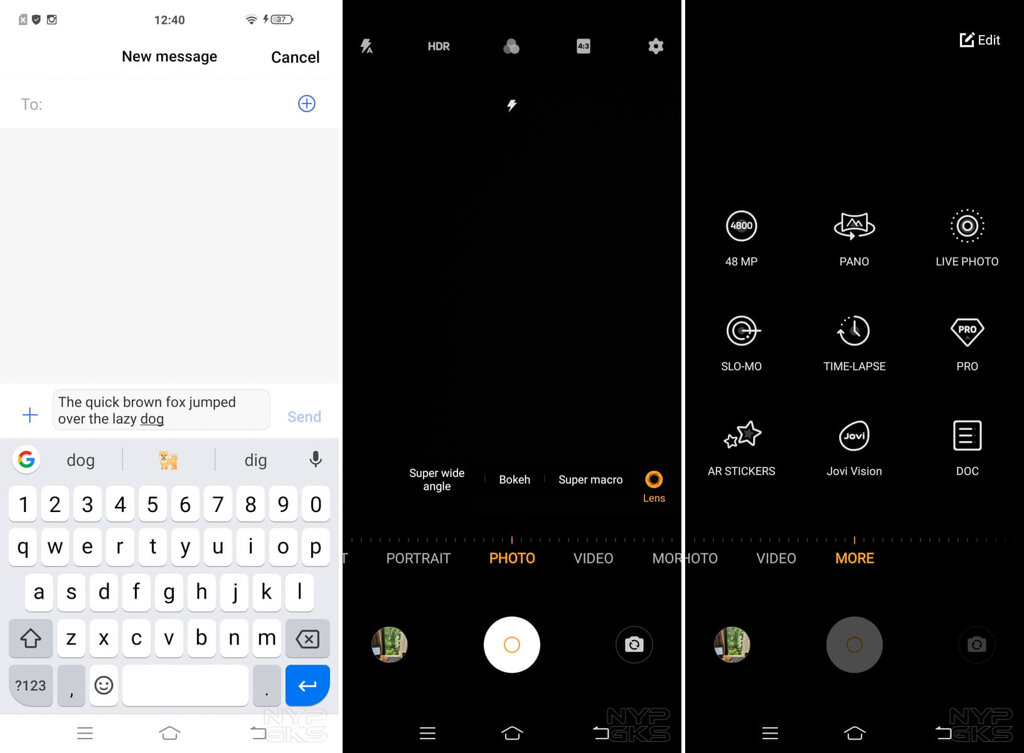 Overall, the interface on the Vivo V19 Neo is satisfactory. We really like the heavy customization you can do with it. Although, it can be too overwhelming that we doubt most people can go through it all.
Camera
As stated earlier, you're getting four rear cameras on the Vivo V19 Neo. There's the 48-megapixel main camera with an f/1.8 aperture, 8-megapixel ultra-wide at f/2.2, and the usual 2-megapixel depth sensor and 2-megapixel macro cameras. It also has phase-detection autofocus and a dual-tone flash.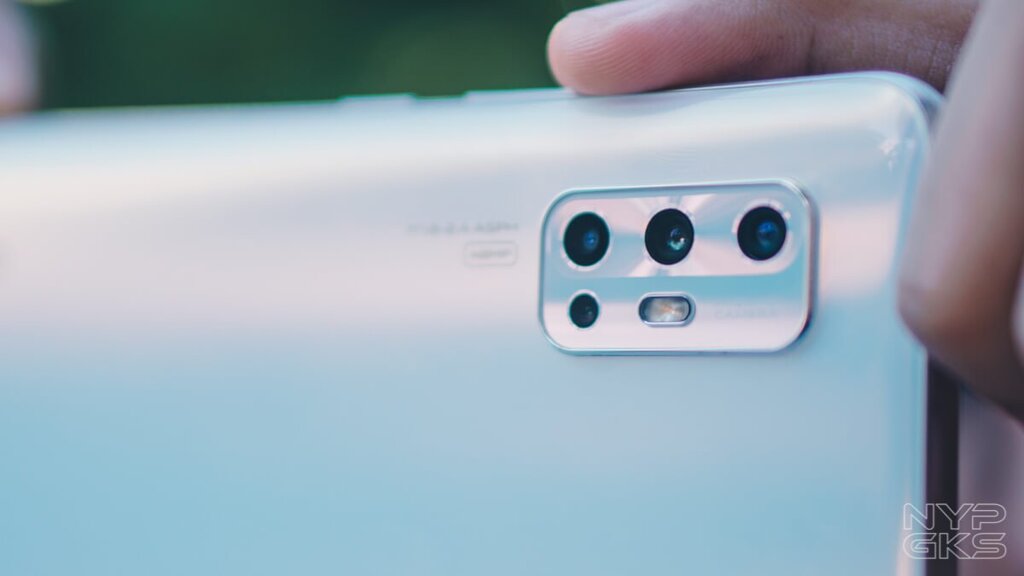 The 48-megapixel main camera outputs 12-megapixel images with pixel binning. The pictures we got are vibrant, detailed, and has a lot of contrast. The dynamic range is surprisingly good.
Low-light photos are also bearable. You can use the Night Mode feature, which enhances images taken at night or indoors by taking a long-exposure shot.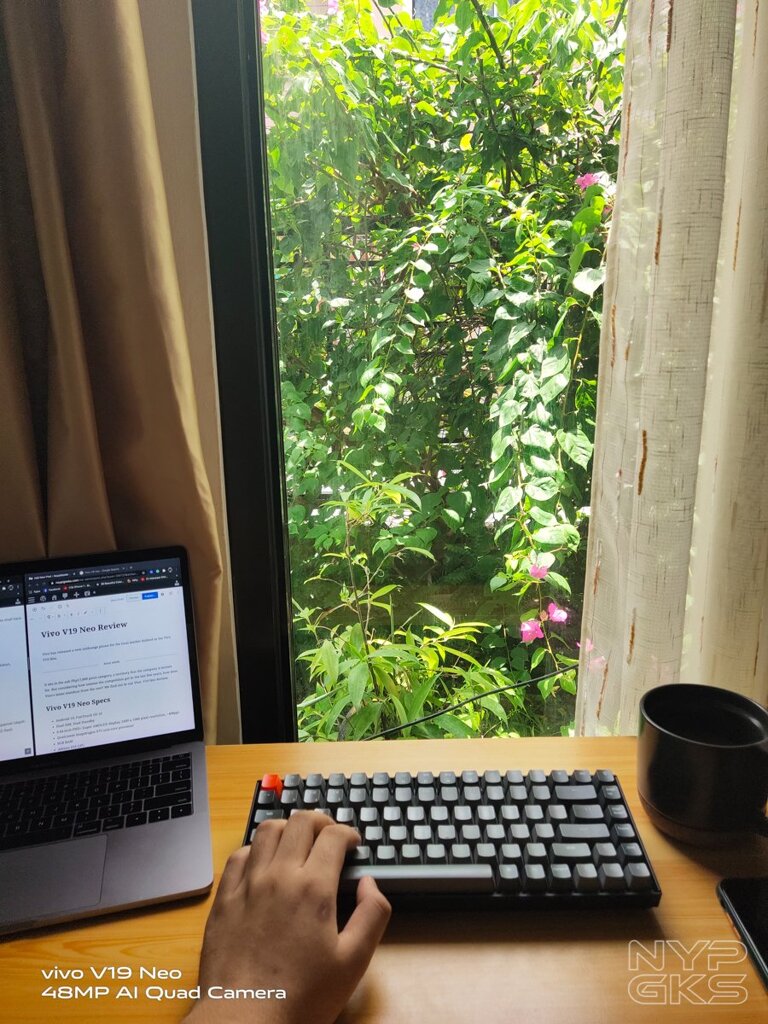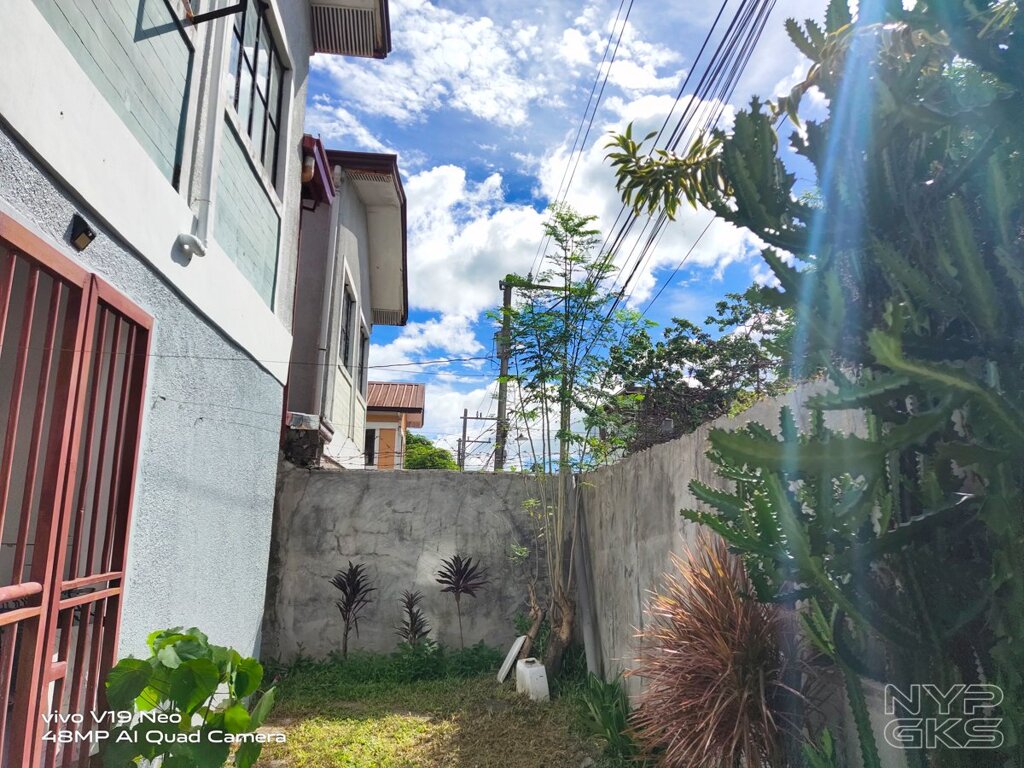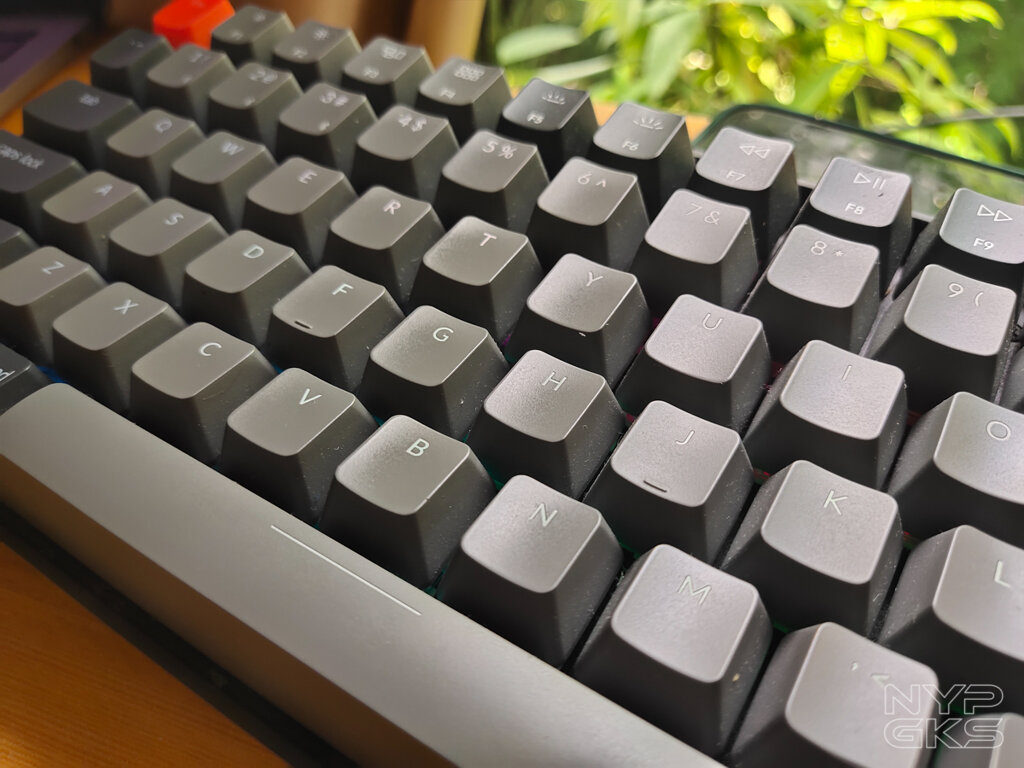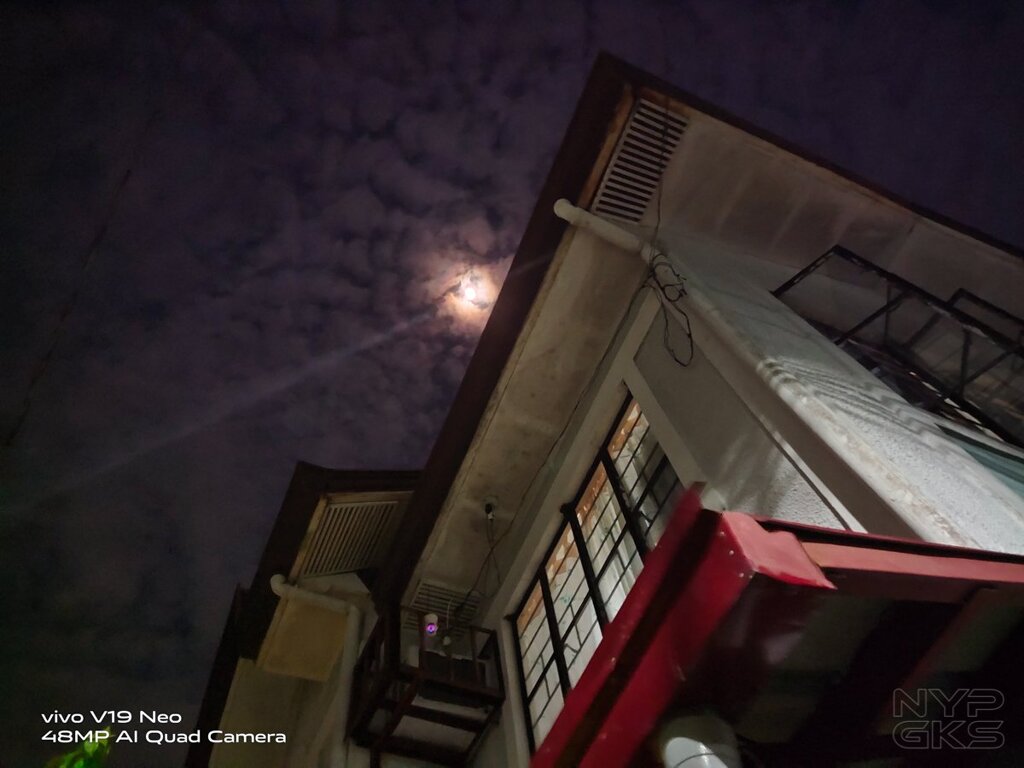 The overall quality is diminished with the ultra-wide camera since it only has an 8-megapixel sensor. However, it will gain you the ability to capture large subjects on a single frame, without having to move back or take several shots.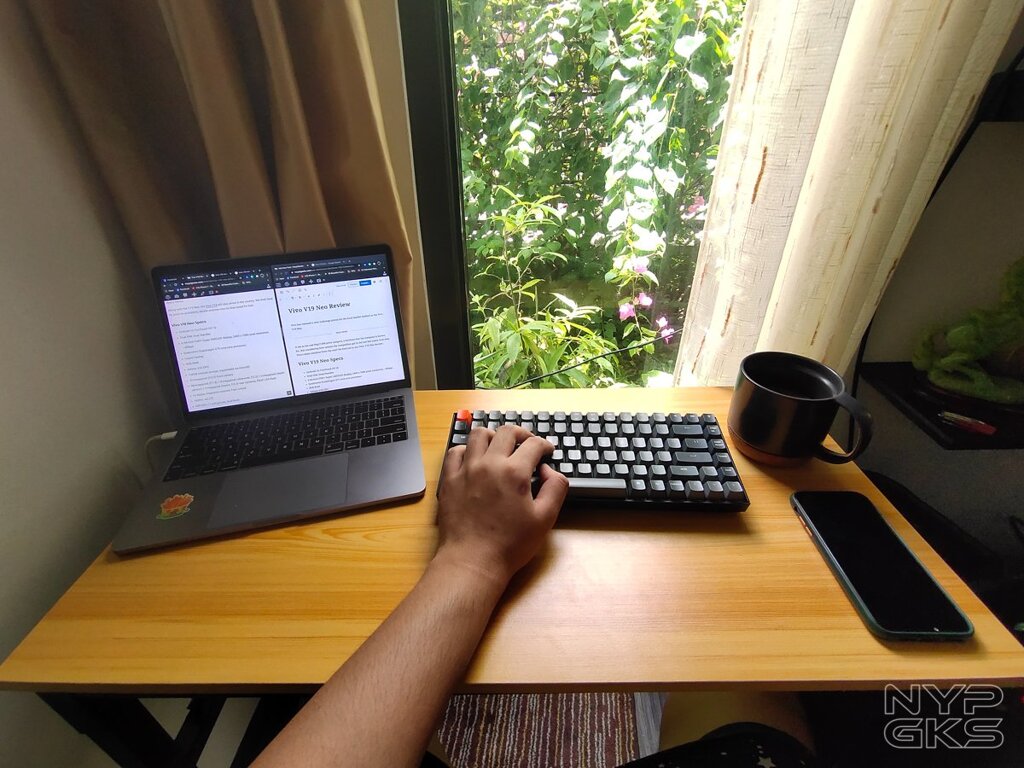 If you like taking pictures of flowers, insects, or any macro-level photography, there's a 2-megapixel sensor. Since you're getting this close to your subject, a 2-megapixel sensor should be enough to capture the right amount of detail.
Of course, we have the obligatory 2-megapixel depth sensor on the Vivo V19 Neo. For as long as your background is not very complicated, it can detect which is which and isolate the foreground cleanly.
Of course, we have the pixel-packed 32-megapixel selfie camera. It's no surprise that it take sharp images with decent exposure and contrast. The AI Face Beaty feature is given a lot of detail to work with so the image wouldn't look soft, even you max out the filter.
Security
With its Super AMOLED screen, the Vivo V19 Neo gets to have an in-display fingerprint scanner. The scanner is always displayed on the screen when you pick it up, without waking up the full screen, for faster access.
The scanner worked really fast and accurate during our testing. But if you want something faster, you can enable the Face Unlock feature. It can instantly recognize your face and unlock the device the moment you wake up the screen. No need to reach for the fingerprint scanner.
You can also use both the fingerprint scanner and face unlock to encrypt files and apps.
Connectivity
The Vivo V19 Neo can accommodate two nano SIM cards without sacrificing storage expansion. It can connect up to 4G LTE but no 5G, of course. During our testing, the mobile network provided reliable internet connection. Call quality out of its earpiece and dual-microphone setup was also clear and crisp.
It also comes with dual-band WiFi and Bluetooth 5.0, which posted no problems when we connected in our home WiFi and wireless earphones and speakers.
The USB Type-C port makes it modern and compatible with most accessories today. GPS is also present, but if you're getting it from different countries, the Vivo V19 Neo also has Beidou, Galileo, and GLONASS.
Battery
Vivo rigged the V19 Neo with a 4,500mAh battery. A decent size for a device at this price range.
The Vivo V19 Neo had a pretty reliable battery life in our testing. We usually spend our day browsing social media, taking messages and emails, snapping pictures, and watching YouTube videos from time to time — all that and we still got a couple of juice left for the next day.
But if you're a heavy gamer or like binge-watching shows on Netflix, then you might have to reach for the charger even before the day ends.
Speaking of which, the Vivo V19 Neo comes with an 18W fast charger, while most of its competition already comes with 30W and even 40W. With its 18W charger, the V19 Neo can go from 0% to 100% in about two hours or less.
Verdict
The Vivo V19 Neo is a decent compromise over the more expensive V19. It has a sleek design that makes it comfortable to use, a vibrant AMOLED that makes it more appealing to look at. Plus, a decent processor that provides reliable performance, a battery that can last you for an entire day, and a good set of cameras in front and back.
However, it fails to go against some of its competitors. There are a couple of devices out there that offers more features for the same price, or even less.
Vivo V19 Neo pricing and availability in the Philippines
The Vivo V19 Neo is now available nationwide for a price of Php17,999. You can get it in tons of Vivo stores and resellers, as well as through their official stores in Lazada and Shopee.
Pros
Sleep and compact design
Colorful and vibrant Super AMOLED screen
Reliable performance
Solid battery
Good cameras
Cons
Competition offers more for less
Poor-sounding loudspeaker